Benefits Summary
Precise Systems offers an environment that promotes work/life balance and strong bonds with co-workers. Our superior benefits packages and growth opportunities far exceed those of other companies. New hires are eligible for benefits the 1st day of the month following their employment start date.
Health and Welfare Benefits
---
Medical Plans
At Precise, we recognize that providing high quality health coverage gives our employees priceless peaceof mind. We keep health insurance premiums low for our employees by offering multiple health insurance solutions.  To keep costs affordable we offer medical insurance plan through BlueCross BlueShield, employees have the flexibility to choose the option that works best for their family's health care usage.

We offer an optional TRICARE Supplement through Selman & Company. By design, the Supplement coordinates with TRICARE to virtually eliminate out-of-pocket costs to the insured for health services.
Vision Plan
We offer vision coverage through Guardian. This plan features professional vision service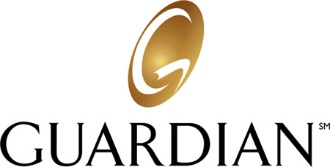 s, including routine eye examinations, and provides an allowance for eyeglasses and contact lenses
Dental Plan
Dental insurance coverage is provided by Guardian Dental. We offer two dental plans which allow our employees to choose the option best suited to their needs.
Flexible Spending Accounts
Flexible Spending Accounts (FSAs) offer the ability to pay for certain qualified benefits on a pre-tax basis. Paying for those benefits with pre-tax dollars reduces the amount paid in taxes and increases take home pay. FSAs are available for:
Dependent Care
Flex Spending Account (FSA)
Limited Purpose Flexible Spending Account (LPFSA)
Transportation Reimbursement
Supplemental Life Insurance
Eligible employees and their dependents have the option of enrolling in supplemental life insurance. Employees are eligible for voluntary life coverage in excess of the Precise provided benefit in increments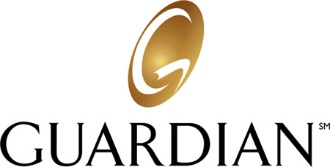 of $10,000 with a guarantee issue of $50,000, if enrolled within the first 30 days of employment. Spousal life coverage up to $100,000 and dependent life coverage up to $10,000 are also available.
Income Protection Benefits
Precise offers several company paid benefits to protect your income
Short-Term Disability
Long-Term Disability
Group Term Life Insurance
Accidental Death or Dismemberment
Employee Managed Leave
Precise Systems employees enjoy a flexible work schedule that allows for work life balance. Employees manage their time off with an accrual based system.
Employee Assistance Program (EAP)
Precise Systems automatically enrolls all eligible employees in the company paid Employee Assistance Program (EAP). Employees may contact this free, confidential resource for help with counseling for personal issues; information, referrals and resources for work-life needs; legal information, resources and consultations; financial information, resources and tools; online will preparation; support for expectant and new parents; and other areas related to work-life balance
Travel Assistance Benefits
Precise Systems employees are also entitled to travel assistance benefits when they travel in excess of 100 miles from home. Available benefits include but are not limited to transport of family members associated with medical emergencies; worldwide physician and hospital network/referrals; emergency medical evacuation; and legal and interpreter resources.
Identify Theft Protection
Employees are also automatically enrolled in the Identity Theft Protection Program provided by Assist America. This program provides assistance to victims of identity theft in the form of card monitoring; help notifying credit bureaus, police agencies and financial institutions along with additional support services.
Corporate Gym Membership Discount/Reimbursement
Precise Systems is committed to the health and well-being of our employees. We offer discounted gym memberships or reimbursement of membership fees.
Entertainment Benefit
Plum Benefits is a great resource for discounted and hard-to-get tickets for Broadway shows, sporting events, concerts, museums, family shows and attractions, as well as vacation packages! As a Precise employee, membership in Plum Benefits is free and is a convenient way to access entertainment options.
Training and Development
---
Education Assistance
Employees are encouraged to continue their education through our educational assistance plan. Full-time employees who continue their job-related education are advanced the cost of textbooks and tuition up to a maximum of $5000 per calendar year.
Professional Development Assistance
Precise Systems encourages all employees to seek professional training to continue to expand their knowledge and skills. Requests are approved based on job relatedness, business needs, and other related factors.
Professional Associations
Precise Systems feels that it is important for our employees to stay networked within their professional fields and offers a yearly subsidy to employees towards membership in a business related organization.
Compensation Incentives
---
Employee Referral Bonus
Precise is a great place to work. We encourage our employees to seek out and refer candidates for employment to Precise Systems and reward them for connecting the company to talent.
Retirement Planning
---
401K and Roth IRA

There are many great benefits to being part of the Precise Systems 401(k) Plan. Our workplace savings plan makes it easy, convenient, and affordable to accumulate the money you'll need for retirement. Our comprehensive retirement package is offered through Fidelity Investments. Employees are eligible for participation in either the traditional 401(k) and/or Roth 401(k) plans the first month after 90 days of service. A wide variety of investment options are available through Fidelity Investments. By offering both traditional and Roth 401(k) options, employees may determine the investment strategy best suited to their retirement needs.
Precise Systems will match your investment dollar-for-dollar on the first 2% of your salary deferral and at 50% on the next 4% of your salary deferral. Precise Systems is a Safe Harbor Company and employees are 100% vested in the matching contributions made to their 401(k) after two years.
Employees elect a percentage of salary to defer to either the traditional pre-tax 401(k) and/or the post-tax Roth 401(k). The Roth 401(k) allows employees to contribute after-tax dollars and then withdraw tax-free dollars at retirement. Please consult a tax professional to determine which contribution strategy is best for your circumstances.
Employee Stock Ownership Plan (ESOP)

The Employee Stock Ownership Plan (ESOP) allows the employees of Precise Systems to share in the growth of the company and provides them with an opportunity to accumulate benefits to assist during retirement. Through this plan, employees are able to earn a stock ownership interest in the Precise Systems ESOP. Vesting, or ownership, of the employee's account is based on a 6-year schedule, with a 20% interest granted after 2 years of employment and 20% thereafter up to 6 years, at which point 100% vesting is achieved. All employee owners must meet minimum requirements to participate in the plan. Precise recognizes that the most important and valuable asset to the financial success of the company is the employee, and the most appropriate way to reward our employees is through providing for their financial security.
The Precise Systems ESOP Communication Committee is composed of five elected volunteer employee representatives from across all of our locations. The committee considers employee input and makes recommendations to management as to how to appropriately respond to these opportunities.
Vested Interest
As an employee owner, Precise Systems employees share a vested interest with their co-owners in:
Making sure clients receive the highest value for their investment in our services.
Seeing our company earn a profit and building its financial strength.
Earning a sound return on our personal investment of time, energy, and capital in our company
The above benefits are offered with terms and conditions as guided by the Plan Documents and/or Precise Systems Policy/Procedure Manual.
 *** DISCLAIMER: Please note that these are the Precise Systems Core Benefit offerings. Employee benefits and eligibility will be determined based on State and Local laws. The information contained is a summary and is not intended to be a full or complete description of the benefit plans offered by Precise Systems. The specific provisions of contracts with the carriers will be controlling. Precise Systems, at its discretion, reserves the right to amend, suspend or discontinue (totally or partially) any of its benefit plans at any time.